I'm a social psychologist who left academics to join the corporate world.
When I got there, I was stunned. All the factors that we psychologists know lead to motivation, productivity, and high-performance were being ignored.
So I turned my attention to writing a pair of books translating over 1,000 peer-reviewed studies into actionable strategies that anyone can use to create a high-performing team or simply elevate their performance at work. Those books have now sold over 100,000 copies, been translated into 10+ languages, and have both been named a "Best Book of the Year" by Inc Magazine and Amazon's editors, respectively.
So, what does science tell us about becoming better leaders, creating high-performing teams, and building extraordinary workplaces?
That's exactly what my keynotes reveal.
World-Class Companies Inspired By
Dr. Friedman's Message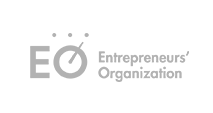 World-Class Companies We're Proud to Have Served
Praise for Dr. Friedman's Keynotes
"I was blown away by the quality. Dr. Friedman was very prepared, natural, and engaging. I've already heard discussion throughout our building about bringing him back for a workshop or another speaking engagement."
-Trey Whitaker, Mass Mutual
"You were the perfect keynote. The audience was ecstatic and evaluations are top-notch. Our problem will be how to meet the exalted expectations next time."
-Luann Heinin, National Business Group on Health
"Dr. Friedman's insightful, little-known, practical strategies captivated our audience. A joy to work with, he went above and beyond to customize his presentation to our group. I think I speak for everyone when I say we'd have him back in a heartbeat."
-Pete Seljevold, Blue Cross Blue Shield
It's not easy being the speaker for an after-dinner format such as you experienced last week at the Chamber Annual event. But you were superb. Your content was gripping—some of it wonderfully confirming to people. But many of the study findings were stunning, and compelling to many. Ideas and examples you shared were quite illustrative and motivating. Additionally, your presentation style was authentic and by that I mean not the overly polished tendencies of those "on the circuit." You were different. We could feel it. You had great research findings and a sincere cause in revealing them to us
-Marsha Lindsay, CEO, Lindsay Foresight and Stratagem
"Dr. Friedman is the single best speaker we've ever had at an annual event. For context: we have a tough audience—smart, analytical, and busy. Ron kept nearly 1,000 executives engaged and entertained every minute of the way. More than that, his insights have already sparked a wave of transformations throughout companies in our area. Months later, I'm still receiving compliments about our event. I could not recommend him more highly.
-Zach Brandon, Greater Madison Chamber of Commerce
"Ron was absolutely fabulous. Our attendees were blown away."
-IBM Smarter Workforce Institute
"Ron Friedman spoke at our Great Places to Work breakfast and many people later told me that he was the highlight of the event for them. He offered clear, concise advice on how to make a workplace better, and many of the event's attendees said they were going back to the office with ideas they wanted to implement."
-Sherri Dalphonse, Washingtonian
"Your presentation was fantastic – even better than I hoped for. And, as I hoped it would, it led to a lively discussion afterwards. Thanks for being so easy to work with and so kind to my team."
-Wendy Cassity, Nuance
Praise for Dr. Friedman's Books
"Friedman's findings are often surprisingly counterintuitive, yet always convincing."
"In this stunning book, Ron Friedman helps us get back on track, exploring not only what work is for, but how we can leap forward and become more human, more alive, and more effective."
Seth Godin,
author of This is Marketing
"A much-needed handbook for learning how success really happens. Read this book if you want to upgrade from working hard to actually producing results that matter."
Cal Newport,
author of Deep Work and Digital Minimalism
"An engaging journey through the latest science of improving the quality of life in organizations."
Adam Grant,
Wharton professor and author of Think Again
"Psychologist Ron Friedman melds storytelling and science with a page-turning effect. I finished Decoding Greatness with a list of things I want to try in my own work, and I bet you will too."
"Ron Friedman is a master of how people think and work, and shows us how we can apply these insights in our own lives."
Jonah Berger,
author of Contagious and The Catalyst