Master the Secrets of High-Performing Teams
Science-based trainings that take your team to the next level
Recognized as an Industry Leader
Unforgettable learning experiences fueled by breakthrough scientific insights.
create teams that love working together
create a culture of autonomy and ownership
create star performers and bring out the best in their team
What the World's Best Workplaces Do Differently
The Science of Fostering Passion, Loyalty, and Top Performance
The Hidden Path to Greatness
The Fastest Way to Become World-Class in Your Field
World-Class Companies We're Proud to Have Served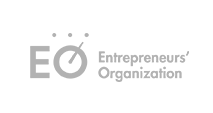 Ron Friedman, Ph.D., is an award-winning social psychologist who specializes in human motivation.
Ron has served on the faculty of several prestigious colleges and universities and has consulted for political leaders, leading non-profits, professional sports teams, and many of the world's most recognized brands.
Popular accounts of his research have appeared on NPR and in major newspapers, including The New York Times, Financial Times, the Globe and Mail, Washington Post, The Guardian, as well as magazines such as Men's Health, Entrepreneur, and Success. He is a frequent contributor to the Harvard Business Review, Psychology Today, Fast Company, Forbes, and CNN.
Books by Ron Friedman, Ph.D.
Ron's newest book, Decoding Greatness, reveals how top performers rise to the top of their profession using a secret strategy that accelerates their learning, unlocks their creativity, and supercharges their success.
Decoding Greatness was a national bestseller, received an Axiom award for business innovation, and was selected by Amazon's editors as one of the year's best non-fiction books.
Ron's first book, The Best Place to Work, translates over 1,000 research articles into actionable strategies that any leader can use to elevate their team's performance and create an extraordinary workplace.
It was named an Inc. Magazine Best Business Book of the Year, and was described as "stunning," "eye-opening," and "a contemporary classic" by New York Times bestselling authors Daniel Pink, Adam Grant, and Marshall Goldsmith. To date, more than 60,000 copies of The Best Place to Work have been sold, and it's been translated into seven languages.
Is everything we know about "great workplaces" wrong?
Discover the truth about creating top-performing teams and organizations.